GRAPH'IT presents the edition of its famous annual Home & Fashion 2019 set in collaboration with the Paris trends office of Carlin International. This set includes the 6 colours that will mark the year 2019 in the world of fashion and design! Every year, the two brands join forces to offer a range of trendy colours. Available in alcohol GRAPH'IT markers, they become a must-have and a collector's set!
Set Home & Fashion 2019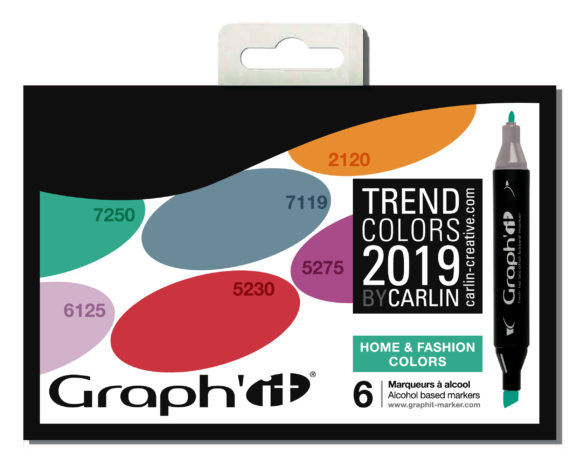 New trendy colours
2019 is a sweet year where colours connect with nature. This ensemble combines a search for simplicity and natural authenticity through the following 6 colours:
Hurricane – 7119
Caramel – 2120
Purple – 6125
Beaujolais – 5275
Mint – 7250
Passion – 5230
This diversity of colours promises a 2019 year full of happiness and creativity!