With the GRAPH'IT BRUSH marker, a new generation of alcohol marker broadens the field of possibilities for amateur and professional artists.
An innovative duet of tips
The GRAPH'IT BRUSH is equipped with a duo of tips that is unprecedented on the market today. On one side, a brush tip made of synthetic fibres, generous in terms of inking. It allows you to draw lines of different thicknesses and to play with the volume.
With its metal ringed format and its diameter of 0.5mm, the second tip precisely accompanies the realization of fine and delicate lines.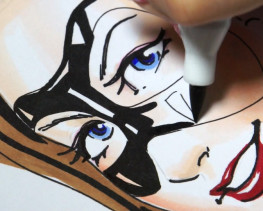 A completely new colour chart
The GRAPH'IT BRUSH markers have a completely redesigned colour chart! With 96 colours, it is perfectly balanced and has new shades compared to the original GRAPH'IT colour chart. Sepia tones have been created in regular saturation intervals as the grey range has always been. Find Brown 1 or Brown 2 as you like Cool Grey 1 or Cool Grey 2. The ink used in the GRAPH'IT BRUSH is exactly the same as that used in the GRAPH'IT. An artist with the same color in both ranges has 4 different tips!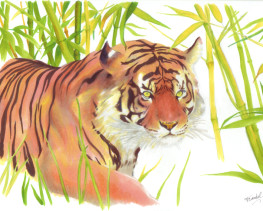 Various sets for multiple uses
The GRAPH'IT BRUSH range is available individually but also in sets of 12, 24 or 36 markers. Comic and Manga fans can identify themselves in the COMICS sets in 12 or 24 colours. Two new themes complete the range of sets: the Architecture set and the URBAN DESIGN set.
Discover the GRAPH'IT BRUSH now at the best retailers in the Graphic Arts department and already on the internet at the following retailers: