Find here how to use your mixing palette to create new colours !
Step 1 : Use Mix It tool as a painting palette. Lay down colours side by side
Step 2 : Use your Blender marker as a wet brush until you reach the desired colour.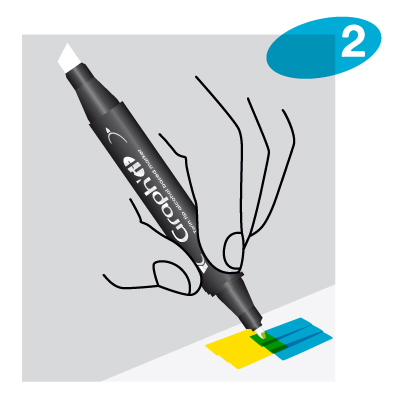 Step 3 : Lift achieved blended colours from your Mix It palette with the Blender marker – or you may also use a lighter shade of marker.
Step 4 : Test it on a bleed-proof layout paper before applying on the desired area of your drawing