The different uses of the Mix'it Fluid
Bring a dry or dirty marker back to life
The tip of your marker is dry or dirty? You can use Mix'It to fix it !
This product, specially conceived to clean alcohol ink, will revive your weakened marker tips and clean up stains on the cap or body of your marker. Nothing could be simpler: carefully remove the tip and let it soak in a small container filled with Mix'it until it is clean. Now put it back and you will find your marker as good as new!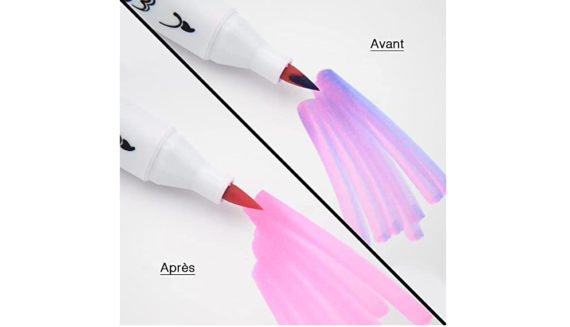 Maintain your airbrush
The Mix'it fluid is also great to clean an airbrush after using it with acrylic paint or alcohol ink, to prevent ink/paint from clogging the nozzle. If you have a stain on a bag or on your clothes with alcohol marker ink, apply Mix'it with a cotton on the soiled surface to reduce it!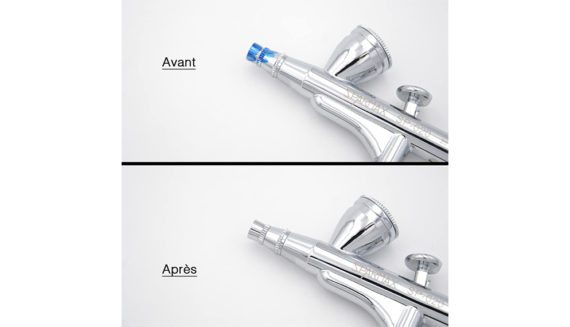 Create style effects
By spraying Mix'it on a creation done with alcohol markers, you can create gradients or a watercolor effect with a few push on the spray! You will be able to do original and easy backgrounds. The Mix'It Fluid "revives" a color applied on paper, like the Blender, and you can mix it with another color or simply create a gradient.