The Graph'it color chart numbers are composed of 4 digits. Once you understand the system, the GRAPH'IT colour chart will have no secret for you !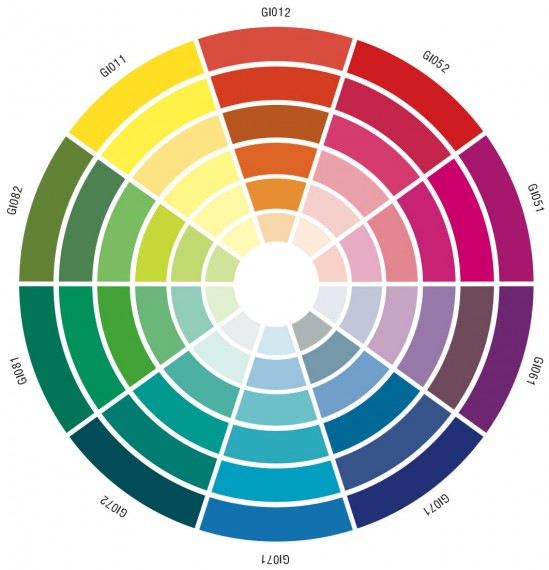 The first 2 numbers place the color in the color wheel. These numbers follow an intuitive clock wise order. For example family code 11 yellow is followed on the wheel by 52 red or with 82 green/yellow. Greys and Black colors beginning with 9 are not on the wheel, as the Blender (0000).
The last two digits are for the brightness of the colour.
For example, in the blue 71 range :
Misty morning 7105 : 05 is a very light color
Submarine 7190 : 90 is a very dark color
0000 : Blender (marker without color)
11 : Yellow
12 : Yellow orange
21 : Orange
31 : Warm brown
32 : Cool brown
41 : Skin tones
51 : Pink and Magenta
52 : Red
61 : Mauve violet
71 : Blue
72 :Blue green
81 : Green
82 : Green yellow
91+code : Cool grey
92+code : Green grey
93+code : Pink grey
94+code : Warm grey
95+code : Neutral grey
99+code : Black