Do you paint, work in watercolour or are you looking for a new tool for a unique rendering?
Then you'll love the empty markers from Fill'it range ! 
Fill'it is a refillable empty marker for liquid inks and paints, ideal for wet techniques and watercolours.
2 ranges have been developed to meet 2 types of techniques: Fill'it empty markers and Fill'it Brush tank brushes.
How to use them ?
1. Remove the two parts of the marker or brush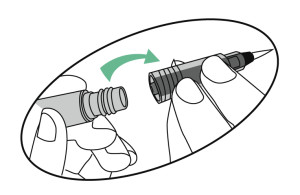 2. Fill the tank with fluid paint,
ink or also water for the tank brush. It is ready for use!
3. Press to control the flow rate as you wish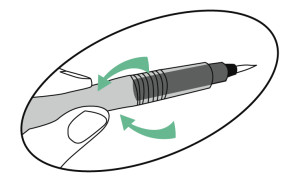 4. Create!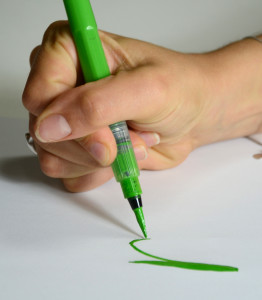 The empty marker Fill'it :
This marker is specially adapted to alcohol inks, Chinese inks, silk painting, acrylic inks, and in particular the pigmented ink SHAKE by Fill'it to discover HERE
It is easy to use :
It is quick to recharge
It has an interchangeable tip and a hermetic cap
It provides a constant flow
It is easy to clean
It is declined in two different tips :
– A flat 10mm tip, ideal for wide flat surfaces. It can contain up to 10ml of liquid and is sold by the unit.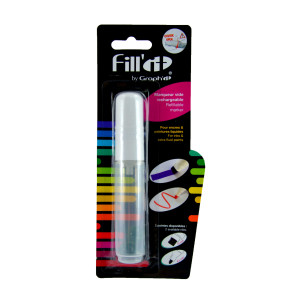 – A 4.5mm Ogive tip, ideal for fine lines and precision work. It can contain up to 8ml of liquid and is sold in pairs.

The Fill'it Brush tank brush :
Fill'it Brush is a tank brush that can be filled with :
=> The brush is made of synthetic fibre bristles
=> Available in 3 brush sizes:
a thin tip (F), a medium tip (M) and a wide tip (L).
You will find the right tip for any size of area to be painted!
 Fill it Brush is available in two tank sizes:
The 8ml tank, whose brush is sold individually and available by tip size (F, M, L)
The 5ml tank, available in a pack of 3 that contains a brush tip of each size
(F, M, L)


IT'S UP TO YOU TO CREATE !
Also to be tested with SHAKE by Fill'it ink, available in 12 colours in 100ml bottles HERE! A very covering pigmented ink!