Discover the new Graph'it alcohol marker set!

"The box" is a box containing 80 colours of the Graph'it colour chart in a desk display. It has 4 boxes to separate and easily find your favorite colors!
The colours in The Box are balanced: you will find different shades of grey among the 40 contained in the Graph'it colour chart, and as many light colours as dark or more saturated hues, not to mention the essential black and blender!
It is THE ideal gift for Christmas… which is fast approaching!
don't miss this opportunity;)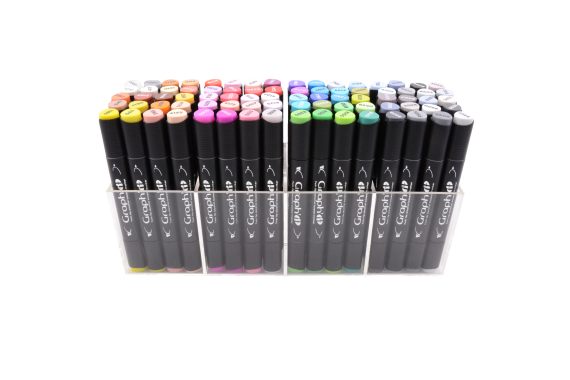 A vous de créer !